Voter ID Legislation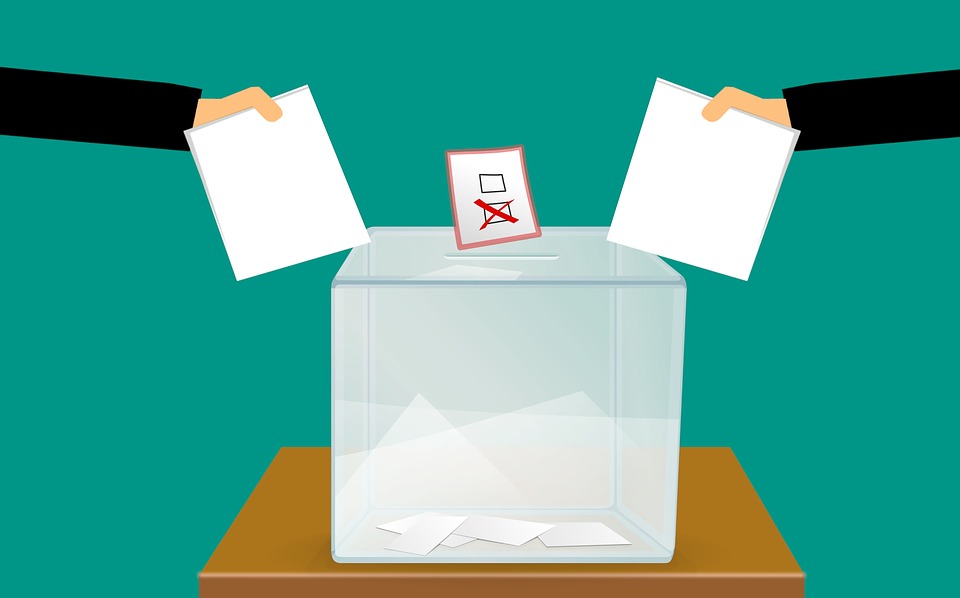 Voter Identification in Nebraska
Spring 2023
                           by Stephen Fox
Introduction
After the 2020 elections, voter identification at the polls became a mainstream topic of discussion across the electorate. Some called for stricter measures for identifying voters at the poll and by mail with concerns of voter fraud. Others argued that stricter identification would, in some cases, inhibit legal voters from casting their votes.
In the 2022 election here in Nebraska, State Sen. Julie Slama, Republican National Committeewoman Lydia Brasch, former state senator and former Douglas County Republican Chairwoman Nancy McCabe, and Citizens for Voter ID filed Ballot Initiative 432 addressing the issue of voter identification. The initiative called for the legislature to pass a law in the next legislative session that would amend the constitution to require a voter to show his/her photo ID before receiving a ballot at the polls. The amendment would also require those requesting mail-in ballots to submit proof of valid state-issued photo ID.
Ballot Initiative 432 passed by a vote of 432,028 in favor to 228,031 against. Because the voters approved the amendment, the Nebraska state Legislature is now required to pass a bill that acts on that decision ideally in this legislative session. There are many possibilities for what the final bill can look like; the only criterion from the ballot initiative is that photo ID is required to vote by mail or in person. The definition of qualifying photo ID and how the requirements are carried out are up for the legislature to decide.
Brief history of Voter ID laws in Nebraska/What do other states do?
Until the 2022 ballot decision, Nebraska was one of 16 states that did not require any form of identification to vote. When registering to vote for the first time, a citizen could provide a copy of a utility bill, bank statement, government check, paycheck or other government document with name and address instead of a photo ID. On Election Day, a voter only had to give his/her name and address to receive a ballot. With the passing of Ballot Initiative 432, Nebraska joins 24 other states that require photo ID. Nine states accept non-photo ID at the polls.
The debate
Supporters of the initiative contended that, "Nebraska voters deserve to have confidence in our election process because it ensures our entire system of democracy, which protects our freedoms" (from Informational Pamphlet at sos.nebraska.gov). They argue that requiring photo ID to vote is a common sense measure to secure elections, and something that shouldn't cause too big of a change, as ID is already required to do common things like open a bank account, rent an apartment, or drive a car.
Those who opposed the amendment raised concerns that the measure would impose restrictions on citizens' ability to vote. They say that the change is not needed because there have not been any cases of voter impersonation found in Nebraska elections, and the amendment will incur unnecessary costs and impediments to voters. Opponents are concerned that this will affect lower income and older voters.
What is the Legislature doing about it now?
As mentioned above, the state legislature is required to pass one or more voter identification bills as a result of the vote so a bill will likely*be decided upon by June 9th of this year. There have been four bills introduced to act on the approved ballot initiative:  LB228 and LB230, both introduced by Sen. Steve Erdman, LB675, introduced by Sen. Jen Day, and LB535 introduced by Sen. Julie Slama. The Government, Military and Veterans Affairs Committee heard testimony on the first three bills March 1st. LB535 was referred to the same committee, and received priority status on March 7th.
Both LB228 and LB230 would require photographic identification to vote, and in-person voting for everyone except military personnel and residents of nursing homes and assisted-living facilities. Additionally, LB228 would create state holidays for statewide elections, and require the counting of ballots at the precinct level on election day. LB230 would define qualifying photographic identification for voting, and make it a criminal offense for an election official to fail to require a voter to show photo ID. This bill would also prohibit the Secretary of State from charging fees for a state identification card. Both of these bills received more than two-thirds support from those who testified on March 1st.
LB675 is a much broader bill than the others. It is seen as a bit of a compromise between the two sides with less strict requirements for qualifying identification. Here are some of the key changes that it would make:
Appropriate $1,000,000 for a public awareness campaign including social media, TV commercials, and printed material to explain the voting process
Expand hours for the Department of Motor Vehicles starting two months before election day

Instruct the Secretary of State to provide additional locations for obtaining ID, such as libraries or nonprofit organization offices

Create mobile units for obtaining an ID for those who cannot drive starting two months before election day

Would not require any identification for a mail-in ballot

Remove fees for obtaining a state ID

Allow for many different forms of acceptable ID to vote, including some non-photographic such as a social security card or fishing license
LB535 would require government-issued photo identification when voting in person or by mail. There are no additional limitations on who may obtain mail-in ballots unlike the requirements in LB228 and LB230. If a voter does not present a qualifying ID at the poll, he/she may still vote, with the ballot being placed in a voter identification envelope. If the voter is able to show ID to the office of the election commissioner or county clerk within a week after the election, then his/her ballot will be counted. This bill would also remove fees when obtaining a state ID, and create a public awareness campaign like LB675, but with no specific dollar amount mentioned.
These four bills will continue to be debated by the Government, Military and Veterans Affairs Committee until a majority of the committee votes to either advance the bill to the General File, or indefinitely postpone the bill. As mentioned before, LB535 has a priority designation, so a decision on that bill is expected ahead of the others being considered by the committee, but the only time requirement for the committee is that their consideration and report on a bill be without "unnecessary delay" (according to the Rules of the Nebraska Unicameral Legislature).
Conclusion
Only time will tell which of these bills will be passed. Also keep in mind that amendments may be added to a bill by the committee before it is voted to move forward. The law that eventually gets passed may look completely different from what we have seen so far. Whatever your thoughts on this issue, we encourage everyone to reach out to your senators and let your voice be heard.
https://www.nebraskalegislature.gov/pdf/senators/roster.pdf provides the list of senators.  Every senator's email address is [first initial][last name]@leg.ne.gov
*"likely" this year, but could be part of a Special Session.