FUN = FollowUp Nudging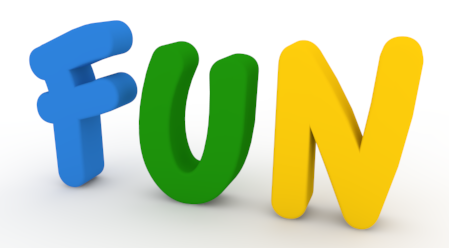 If a candidate you would like to hear from has not yet answered, try a FUN (Follow Up Nudging) connection.
You can text or leave a phone message or put a message on Facebook or the candidate's website.  Try saying something like,
"My name is xxx xxxxx.  Your name will be on my ballot.  I like to use www.voterinformation.org to help with my voting.  Would you please provide your responses?  I understand 198,000 other users have accessed this site over the years."
or maybe:
"Hi, my name is xxx xxxxx.  Your name will be on my ballot.  When I checked at www.voterinformation.org, I discovered you haven't provided your responses yet.  Please help me be an informed voter."
or maybe:
My name is xxxxxxxx.  Your name is on my ballot and I want to know how you will represent ME!  Your answering the questions at www.voterinformation.org will help me know if you are representing ME! You can use the "candidate access" box on the top right of their home page to request your "candidate access" code. 
If they answer your text or respond to your message, tell them to click on the "candidate access" box on the top right of the homepage at www.voterinformation.org where they can email us to obtain their unique access code.
Accessing contact information:
For MANY of the races you can find cell or landline numbers at the Secretary of State's site.  This covers Congress, State Offices (Governor, Secretary of State, Treasurer, Attorney General, Auditor of Public Accounts), Public Service Commissioner, Legislature, State Board of Education, Board of Regents, Community Colleges, Learning Community, Natural Resources Districts, Metropolitan Utilities District, Public Power Districts, Reclamation Districts, Educational Service Units.
https://sos.nebraska.gov/sites/sos.nebraska.gov/files/doc/elections/2022/Final-Statewide-Candidate-List.pdf
For County offices, cities, and school boards, some of the County websites will help.
Douglas County:  https://votedouglascounty.com/candidate_info.aspx
Cass County:  https://www.cassne.org/plugins/show_image.php?id=515
Lancaster County: https://www.lancaster.ne.gov/DocumentCenter/View/14468/Candidate-LIsting-GN22?bidId=
For other counties (or if you don't want to do all that looking), you can email kathy@voterinformation.org to ask for the contact information.
Ideally, if the candidates hear from lots of people, they may get the message that their answers to VIP are important to voters!